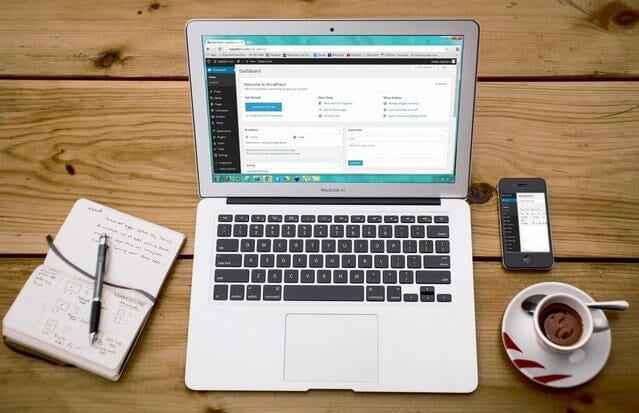 Some of the links in this post are affiliate links, which means I may earn a small commission at no extra cost to you if you make a purchase. Your support helps keep this blog running, and I only recommend products I believe in. Thanks for being a part of this community! Here's how it works. 
Watts Trending Was Specifically Designed for YOU (and here's why)
What's unique about Watts Trending? According to the New York Post, "three in five (62 percent) Americans want to make their dream of owning a business reality in 2018, according to new research."
Day after day I see people wanting to start an online business or brand but they don't know where to start. As a result, so many people are struggling with it, there just isn't a solid resource created to help them start a side or full-time business. 
And so, I am building that resource for you. Let me explain the whats, whys, and hows right now.
Watts Trending Was Designed for People That Desire to be Entrepreneurs
I'm creating Watts Trending to help people that want to make money online. I'm going to help you start your blog, grow your email lists, increase your web traffic, and turn your new blog into a brand that trends.
However, you may be wondering what is my "why". I have a true passion for helping those in need.
Therefore, I will post weekly blogs that will teach you about:
SEO (Search Engine Optimization)
How to Shift from a Mind of Lack to a Millionaire Mindset
How to Grow Your Blog
Side Hustle Ideas to Create More Streams of Income
Tech Reviews
How to Guides and more
Who is Watts Trending For?
Watts Trending is a blog that is ideal for anyone who wants to build an online business or brand. Whether you are just starting out and need guidance on how to get started, or you are a seasoned entrepreneur looking for new insights and strategies, Watts Trending has something for everyone.
Specifically, the blog is targeted towards individuals interested in the Make Money Online and Improving Your Mindset niches, as well as those who want to stay up-to-date on the latest tech news and trends related to these topics.
Make Money Online: If you're looking to make money online, Watts Trending has a wealth of resources and advice to help you get started. The blog covers everything from affiliate marketing and e-commerce to freelancing and blogging, providing practical tips and insights to help you succeed.
Improving Your Mindset: Building a successful online business requires more than just technical know-how. It also requires a positive mindset and the ability to overcome challenges and setbacks. Watts Trending offers a variety of articles and resources focused on improving your mindset, from mindfulness practices and productivity tips to self-care and mental health advice.
Trending Tech News: In addition to its focus on Make Money Online and Improving Your Mindset, Watts Trending also covers trending tech news related to these topics. From the latest social media trends and marketing tools to new e-commerce platforms and website builders, the blog provides insights and analysis to help you stay ahead of the curve.
Building Your Online Business or Brand: Ultimately, Watts Trending is for anyone who wants to build a successful online business or brand. The blog offers practical advice and strategies for building a strong online presence, attracting more traffic and customers, and growing your business over time.
Conclusion
Whether you're a blogger, freelancer, e-commerce store owner, or aspiring entrepreneur, Watts Trending has something for you. With its focus on trending topics, fresh perspectives, engaging content formats, user-friendly design, and interactive features, it's a blog that can help you take your online business or brand to the next level.
In conclusion, I want to thank you so much for reading this post. Please signup for my weekly newsletter for up-to-date information about growing your brand and new tips and tricks that can make your brand trend.
Please leave me a comment below. I would love to interact with you and join you on your journey to entrepreneurship.