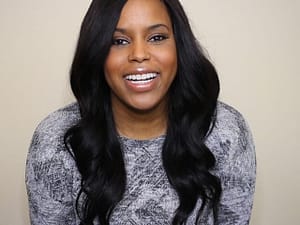 Hello, new friend!
Thank you so much for visiting my little piece of digital pie! I truly appreciate that of all the millions of pages in cyberspace, you chose to visit mine. Here's a little more about me.
Welcome to my blog about making money online and changing your mindset! My name is Tammy and I'm passionate about helping people achieve financial freedom through online entrepreneurship.
After years of working a traditional 9-to-5 job, I realized that there had to be a better way to earn a living. I started exploring different online business opportunities and eventually stumbled upon the world of affiliate marketing. Through hard work and dedication, I was able to build a successful affiliate marketing business that allowed me to quit my day job and live life on my own terms.
But making money online isn't just about the practical aspects of running a business – it also requires a mindset shift. I believe that anyone can achieve success if they have the right mindset and are willing to put in the work. That's why I'm passionate about sharing tips and strategies for developing a positive and productive mindset that will help you achieve your goals.
On this blog, you'll find a variety of resources for making money online, including tips for affiliate marketing, online business strategies, and more. You'll also find plenty of content focused on mindset, including articles on personal growth, productivity, and motivation.
Whether you're just getting started on your journey to financial freedom or you're a seasoned online entrepreneur, I'm here to help you achieve success. Thank you for joining me on this journey!