Some of the links in this post are affiliate links, which means I may earn a small commission at no extra cost to you if you make a purchase. Your support helps keep this blog running, and I only recommend products I believe in. Thanks for being a part of this community! Here's how it works. 
In today's fast-paced world, continuous skill development is essential for career growth and personal development. Online learning platforms have made it easy for anyone to acquire new skills and knowledge from the comfort of their own home. However, with so many options available, it can be overwhelming to choose the right platform. In this article, we'll be discussing the best online learning platforms for skill development.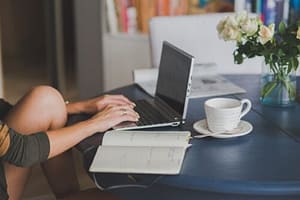 The Best Learning Platforms
Coursera
Coursera is one of the most popular online learning platforms, offering courses from top universities and companies. With over 4,000 courses available, Coursera covers a wide range of topics, from business and technology to healthcare and the humanities. The platform also offers certificate programs and degrees from top universities.
Udemy
In addition to the above platforms, Udemy is another well-known online learning platform that boasts an impressive library of over 155,000 courses covering a wide range of topics. With prices ranging from $10 to $200, Udemy's courses are highly affordable. Taught by industry professionals and experts, these courses provide practical and relevant knowledge to help learners achieve their goals.
Skillshare
Skillshare is a popular platform for creative and artistic skill development. The platform offers over 25,000 classes on topics such as graphic design, photography, and writing. Skillshare courses are project-based, allowing students to apply what they've learned in a practical way.
Want to explore new topics and take your learning to the next level? Sign up for Skillshare today and use our exclusive coupon code AFF30D23 to get a free month of unlimited access to thousands of online courses.
If you decide you would like to have access for longer than a month, Skillshare offers a convenient and affordable way to improve your skills. Use our coupon code annual30aff to get 30% off an annual membership.
LinkedIn Learning
LinkedIn Learning is an online learning platform that is integrated with the LinkedIn network. The platform offers courses on a variety of topics, with a focus on business, technology, and creative skills. LinkedIn Learning courses are taught by industry experts and professionals, providing real-world knowledge and skills.
Khan Academy
Khan Academy is a non-profit organization that offers free online courses in a variety of subjects, including math, science, and the humanities. The platform is popular among students and educators alike and is known for its interactive and engaging courses.
Conclusion
Online learning platforms have made it easier than ever to acquire new skills and knowledge. With so many options available, it can be challenging to choose the right platform. However, the platforms listed above are some of the best in the industry, providing practical and relevant knowledge at an affordable price. Whether you're looking to advance your career or pursue a new hobby, these online learning platforms can help you achieve your goals.
Are you ready to turn your online business dreams into a reality? Don't know where to start? Look no further! Discover the secrets to starting your own blog with my comprehensive, step-by-step guide. Whether you need a website or a blog, my guide has got you covered. Start building your online presence today!