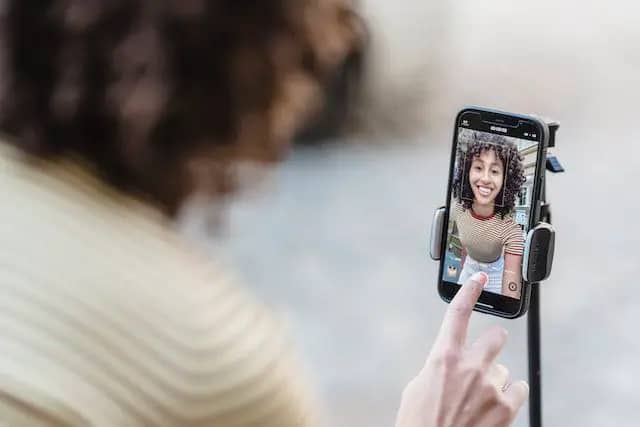 Some of the links in this post are affiliate links, which means I may earn a small commission at no extra cost to you if you make a purchase. Your support helps keep this blog running, and I only recommend products I believe in. Thanks for being a part of this community! Here's how it works. 
Vlogging has become increasingly popular in recent years, with many people using this platform to share their experiences, thoughts, and opinions with the world. But, if you're new to vlogging, it can be challenging to know where to start. In this post, we'll provide a step-by-step guide on how to start a vlog, answer some of the top questions asked on Google, and help you create engaging content that attracts viewers and grows your audience.
What is a Vlog?
A vlog is a video blog that captures your daily experiences, thoughts, and opinions. 
It can be about anything that interests you, from fashion and beauty to travel and food.
 Vlogs are typically informal, often shot using a smartphone or camera, and can be edited to include music, text, and other effects to make them more engaging.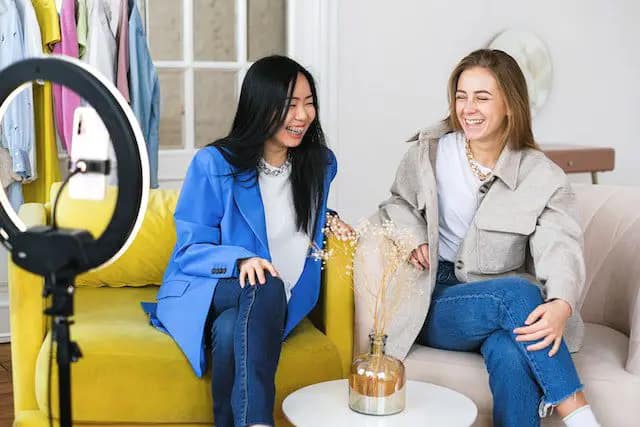 How Do Beginners Start Vlogging?
Starting a vlog is easier than you might think, and it only takes a few simple steps:
Step 1: Define Your Niche
Choose a topic that you're passionate about and that will keep you engaged in the long run. It can be anything, from makeup tutorials to travel vlogs.
What Do I Need to Vlog?
Step 2: Get the Right Equipment
Invest in a good camera, microphone, and lighting equipment to ensure your videos are of high quality. If you're on a budget, you can use your smartphone or a basic camera to get started.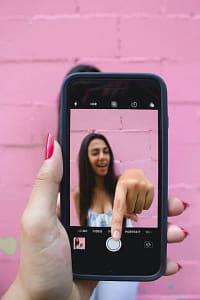 Vlogging Cameras
If you are short on funds just start with your cell phone camera. You can always upgrade as your channel grows.
Canon G7X Mark III: This is a popular vlog camera that is known for its excellent image quality and fast autofocus. It also has a flip-up screen that makes it easy to monitor yourself while filming.
Sony RX100 Mark VII: This camera has a compact size and a flip-up screen, making it ideal for vloggers who are always on the go. It also has impressive video quality and image stabilization.
DJI Osmo Pocket: This is a small, handheld camera that is perfect for vloggers who want to capture smooth, stable footage. It also has a built-in gimbal and a flip-up screen for easy monitoring.
GoPro HERO9 Black: This camera is great for vloggers who are into adventure and action. It's waterproof and has excellent image stabilization, making it perfect for filming in challenging environments.
Panasonic Lumix GH5: This camera is a bit more advanced, but it's a great option for vloggers who want to take their videos to the next level. It has excellent video quality and a flip-out screen, making it easy to monitor yourself while filming.
Step 3: Create a Channel
Create a YouTube account and set up a channel for your vlogs. Use keywords in your channel name and description to make it easier for people to find you.
Or you could consider starting a Tiktok or another short-form video platform like Instagram for your blogs.
Step 4: Plan Your Content
Create a content plan that includes your topics, titles, and publishing schedule. This will help you stay organized and consistent with your content.
Step 5: Film and Edit Your Videos
Start filming your videos and edit them using video editing software. 
You can use software like Adobe Premiere Pro, iMovie, or free software like DaVinci Resolve.
 Keep your videos short and engaging, and use captions and music to make them more appealing.
If you aren't comfortable in front of a camera or showing your face you might want to consider starting a blog instead. Here is my guide that teaches you how.
Step 6: Promote Your Channel
Promote your channel on social media, forums, and other platforms to attract viewers and grow your audience.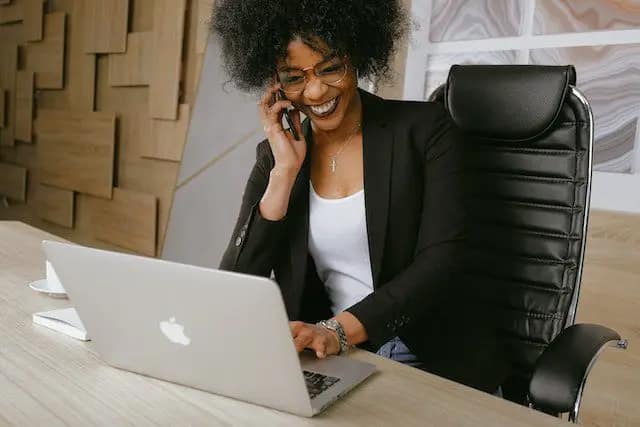 What are the Benefits of Vlogging?
Vlogging has many benefits, including:
Building a community and connecting with like-minded people
Sharing your knowledge, experiences, and ideas with the world
Building your brand and establishing yourself as an expert in your niche
Earning money through ad revenue, sponsorships, and merchandise sales.
Do Vloggers Get Paid?
Many vloggers do get paid for their content. There are several ways vloggers can monetize their videos, including:
Ad revenue: Vloggers can earn money through ads that appear before, during, or after their videos. 
YouTube, the most popular video-sharing platform for vloggers, pays creators a percentage of the ad revenue generated from their videos.
Sponsorships: Vloggers can collaborate with brands to promote their products or services in their videos. 
In exchange, the vlogger receives a payment or other forms of compensation.
Affiliate marketing: Vloggers can promote products or services and earn a commission when their viewers make a purchase using their unique referral link.
Merchandise sales: Vloggers can sell their own merchandise, such as t-shirts or hats, to their audience.
It's important to note that not all vloggers make money from their content.
 It takes time, effort, and dedication to grow a successful vlog and attract a loyal audience. 
Additionally, some vloggers may prioritize creating content for the love of it, rather than solely for monetary gain.
What is a Good First Blog?
A good first vlog should be something that is easy and comfortable for you to create, while also being interesting and engaging for your viewers. 
Here are some ideas for your first vlog:
Introduction: Use your first vlog as an opportunity to introduce yourself and your channel to your viewers. Share a little bit about who you are, what your channel is about, and what viewers can expect to see in future videos.
A day in your life: Take your viewers on a tour of your day and show them what you do. This can be a great way to showcase your personality and give your viewers a glimpse into your world.
Q&A: Answer some frequently asked questions from your viewers. This can be a great way to engage with your audience and build a connection with them.
Top 10: Share your top 10 favorite things, such as books, movies, or TV shows. This can be a fun way to introduce your viewers to your interests and personality.
Haul: If you love shopping, consider filming a haul video where you share your recent purchases and give your viewers a mini-review of each item.
Conclusion:
Starting a vlog is an excellent way to share your passions and connect with others. By following these simple steps, you can create engaging content that attracts viewers and grows your audience. Remember to stay consistent, be authentic, and have fun with it. Good luck!