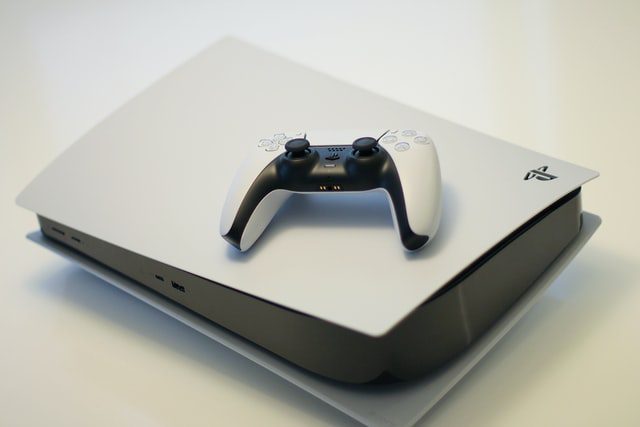 Unless you are sleeping under a rock, you know that the Playstation 5 and Playstation 5 went on sale today. If you are like most of us, you were probably able to get one in your cart. Unfortunately, as soon as you clicked purchase you received the annoying "Sold Out" message. Am I right? I am going to give you some tips to show you how to find and buy the new PlayStation 5.
Now you're looking on every store website trying to see if you will be lucky enough to be online when more are added to stock. That is extremely frustrating!
I want to help. Therefore, I am going to show you how to find or buy the Playstation 5 without all of the hassles.
But how can I help?
My Backstory…
In 2017, I was in the market for a new gaming system. The Nintendo Switch had just been released. My favorite games (Zelda, Mario, etc.) are Nintendo exclusive games. So, I decided to focus my energy on that system.
Ultimately, I was planning to buy the Wii U because it was the only Nintendo system I hadn't purchased. To my surprise, Nintendo had JUST released a new system, I was ecstatic! When I saw Breath of the Wild, I was even happier. I HAD to have it!!!!
I searched EVERY store website I can think of. The Switch was out of stock EVERYWHERE. Some would come available the next day on various websites. I was so excited! I waited with anticipation on each site. As SOON as they were in stock I put the switch in my cart. Finally, I hit purchase and….. Whoomph Whoomph! It sold out!
I was devastated! How could I be so close, then miss out?! This continued to happen to me every time the Switch was restocked online. I was almost ready to give up, then I decided to do what I do best. RESEARCH!
Photo by Solen Feyissa on Unsplash
Find and buy The New Playstation 5
When I stumbled upon a website that changed the game for me. The website is NowInStock!
NowInStock helps you find any scarce item that you can't seem to find in stock. Such as new cell phones, they even tracked things like hand sanitizer, masks, etc. during the beginning of the pandemic.
Well, how does it work?
Go to the website and search for or click on (if it's a hot item it might be on the homepage) the item you are looking for.
Next, If the item is in stock, you will see "in stock" highlighted in green. Click the store link and purchase the Playstation 5 online. (if still available)
If the item is out of stock in all stores you have the option to turn on notification. You will receive a text on your phone or an alarm on your computer depending on the option you choose.
Once the Playstation 5 is in stock you will receive a notification immediately. Prompting you to secure your purchase.
The website also lists stock history AND will let you know the date and time if a store plans to have an exclusive release of a limited number of consoles.
NowInStock will also update your local stores' in-stock statuses. (This is how I found my switch. Noticed it was in stock at Walmart after midnight. I picked up the game right away). (I did have to speak with employees and ask them to go to the back to grab one from the new shipment. )
It breaks down which colors and storage levels are available at each location.
Last Notes
I am not implying that when you find the PlayStation 5 it won't be will be completely out of stock. However, you will be in the loop as soon as the item you want is restocked. Thus, cutting your wait time substantially. I was able to find my Switch within 3 days of my initial search.
All in all, if you are ever in a bind and are desperate for that hot new game console, you should definitely give NowInStock a chance. What have you got to lose?!
Have you ever tried NowInStock? If so, comment below and let others know about your experience! Please leave a comment below and let me know if you decide to give NowInStock a try and also share this post.
Interested in starting your own tech or gaming blog? Learn step by step how to start a blog here.